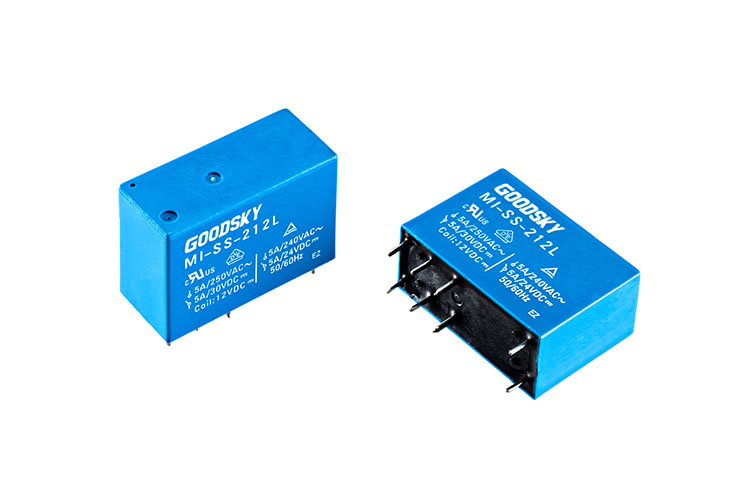 Contact Form : DPST , DPDT
Max. Allowable Current : 5A
Coil Type : Standard & High Sensitivity DC



Features
Switching capacity 5A with two changeover contacts.

 Insulation distance of 8mm Min. is designed.

 Dielectric strength of 5,000V min. and surge strength 10,000V.

1/8 horse power at 120VAC and 1/8 horse power at 250VAC are certified by UL.

TV-3 at 120VAC rating is approved by UL.

 Halogen free series available.

 UL Class F insulation available.

 Comply with RoHS and REACH regulations.
Download
Technical Product Information
Dimension