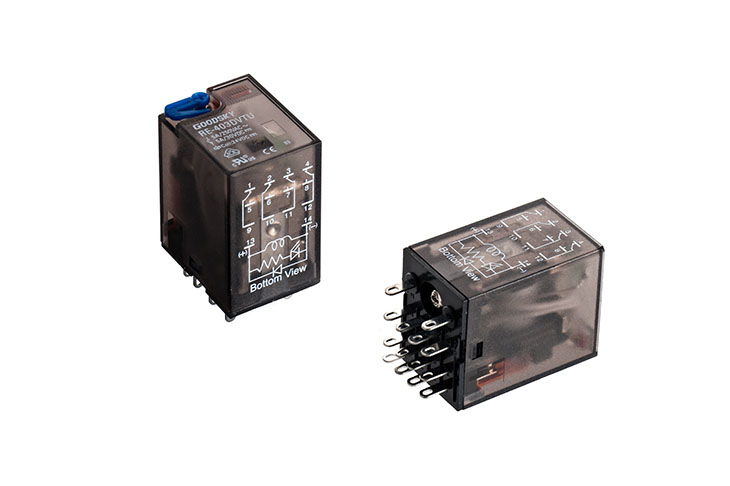 Contact Form : DPST , DPDT , 4PST , 4PDT
Max. Allowable Current : 5A
Coil Type : Standard DC & AC


Features
2-poles and 4-poles versions available with switching current at 5 A.

Printed Circuit Board Terminal, Plug-in Terminal and Flanged Case designed for easy mounting.

Low coil power consumption with high response time.

High reliability and long life with better vibration and shock resistance.

Touch Button and LED version available.

Comply with RoHS and REACH regulations.
Download
Technical Product Information
Dimension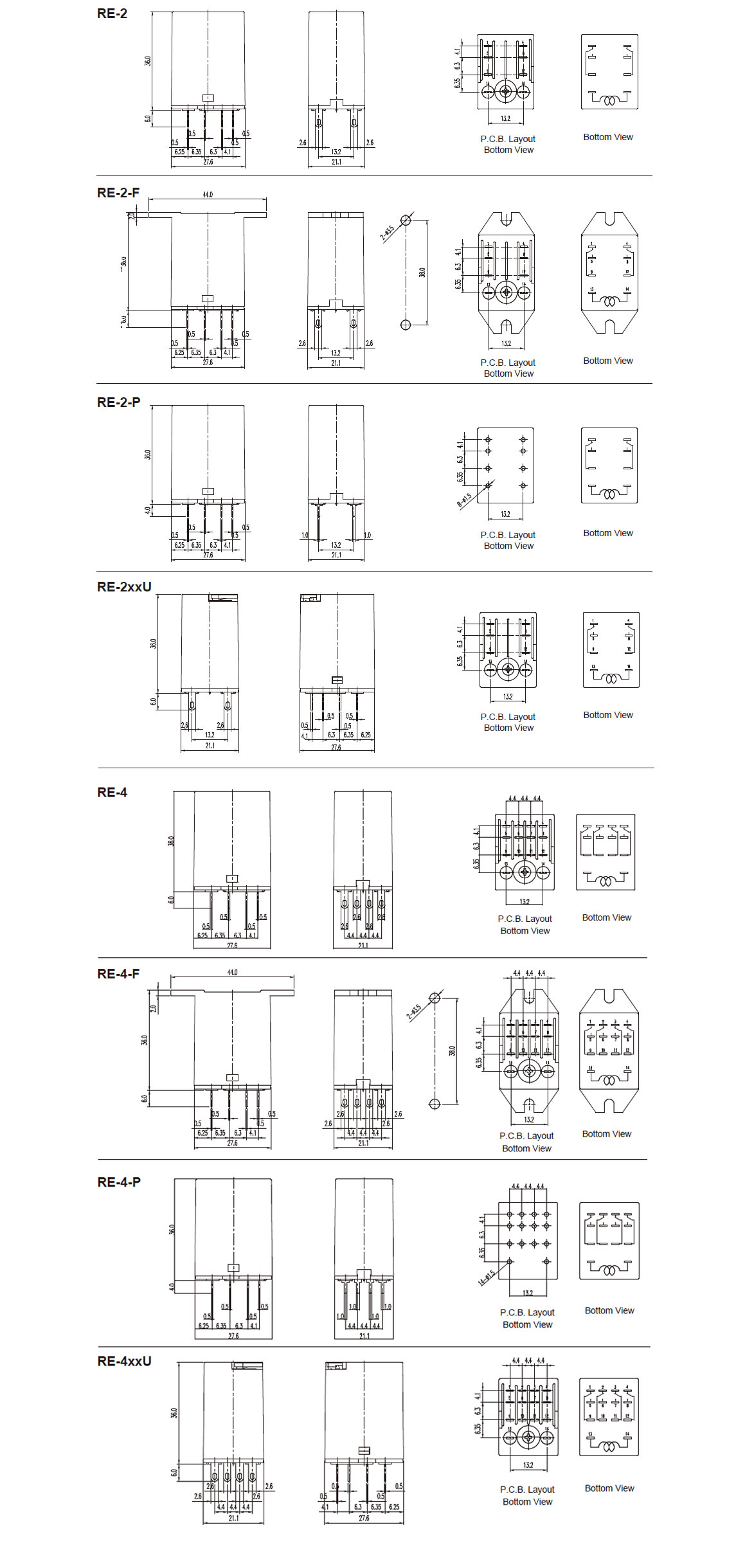 Wiring Diagrams