Since 27 years ago when Good Sky founded, we always stick to our initial faith and endeavoring the best we can to provide Relay with excellent quality and reasonable price to our customers.

With our expectation in keeping our technologies ahead and expanding our market positions, we have made a lot of efforts in advancing our technologies through aspects of cost design, product design, and quality design, and put a lot of investment into various ways such as advanced testing facilities, design and verification software, expansion of equipments in laboratory room, cultivation and attraction of high skill professionals, etc., in a hope to control advanced technologies and lead the trends of industrial development.
Introduction of computer software with all of our efforts, such as CAD/CAE/KM, etc.

Under the main frame of Windchill ProjectLink created by PTC Technology Corporation, a U.S.A. high-tech company, and with assistance of other tool software, we have developed products with high reliability and quality:
Our 2D/3D product design graphics are produced by the latest version of Creo 2.0CAD under pro/ENGINEER software
We use IntraLink 9.0 to control and manage the data of drawings and design-related information, etc. In addition, we also set up the authority restriction to the access of controlled information so that we can protect our confidential files and documents
Our design projects which are still under developing across various areas, companies, or countries can be collaborated by using ProjectLink through remote access and storage of information through WWW.
We introduce the well-known Computer-Aided Engineering/C.A.E, by its Finite Element Method, to testify the effectiveness of product design in the initial stage and thus to shorten our R&D schedule and reduce the resource wastes due to errors arising from design phase.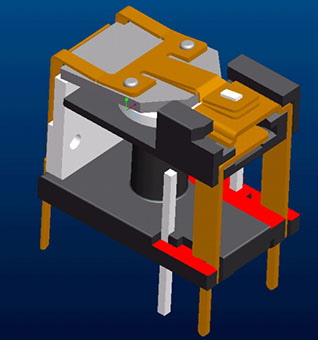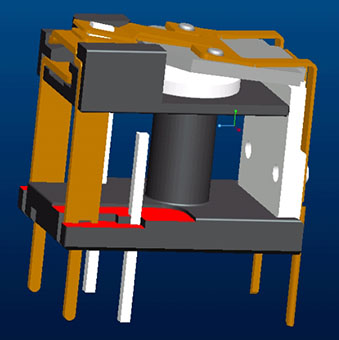 We develop automated production facilities together with hardware investment by ourselves
Improvement of automated manufacturing process:
In order to set up modern plants with higher effectiveness, lower manufacturing cost, and pursue consistent product quality, our R&D team has input automated production facilities and tools to fulfill the requirements from our customers for many years. Moreover, we also try our best to downsize the scale of facilities and reach the maximum effects.
Introduction of RP (Rapid Prototyping)
For several years, we have well applied the Rapid Prototyping under OBJET system which created by Objet Geometries Ltd., an Israeli company. Therefore, we can rapidly produce prototype of product design before opening final molds. The Design Review and Design Verification for our products at initial design stage can be a reference of future processing possibilities, be Patterns of Mold for future mold design by molding manufacturer, and be Presentation of future product stimulation for our potential customers so that our customers can provide their comments for further modification and evaluation of our products.
Introduce the advance Infrared Thermal Imager and analysis software to improve our R&D ability.
Purchased advance 3D optical scanner to verify our design and quality control.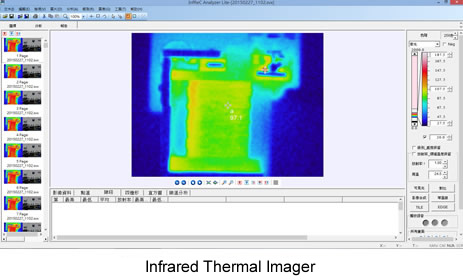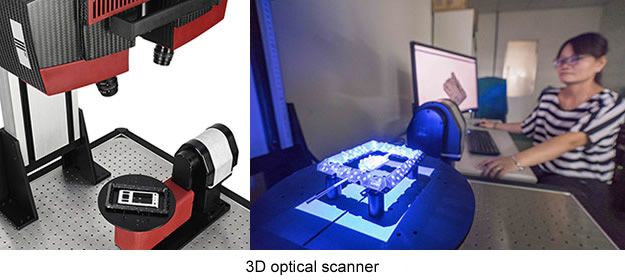 Customization service and OEM/ODM skills
We are in possessing of a wide and deep range of experienced OEM/ODM projects for such a long time and we have reached excellent abilities in providing customized products and services to satisfy different specification requirements. This allows us to quickly respond to the ideas and needs of our customers by forming particular project teams that work on any potential projects with customers.