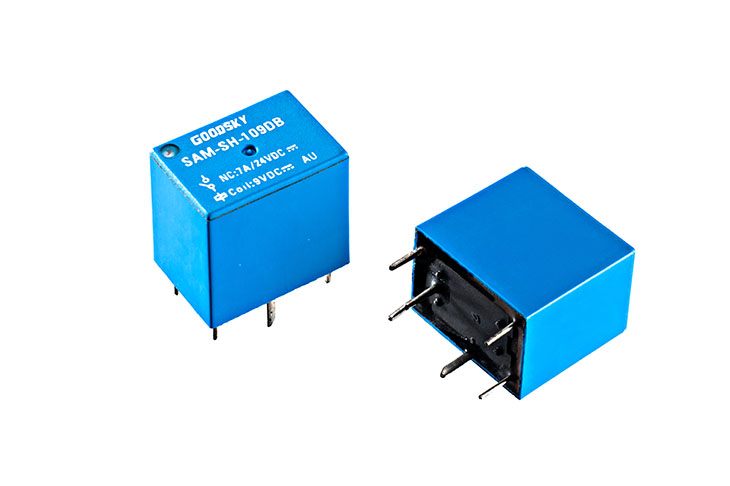 Contact Form : SPST , SPDT , DPST , DPDT
Max. Allowable Current : 15A
Coil Type : Standard DC
Features
Miniature size 12.1x17.2x16.2mm on SAM-1P for smaller occupying space.

Easy P.C. Board design available as the location of contact terminal separated from each contact.

Distinctive twin relay structure on SAM-2P providing high performance for the use of automotive.

Both washable and flux proofed types available.

Comply with RoHS, REACH and ELV regulations.
Download
Technical Product Information
Dimension